Fresh Grounded Faith - Women's Conference
With Jennifer Rothschild and Laura Story sponsored by NorthStar Women's Network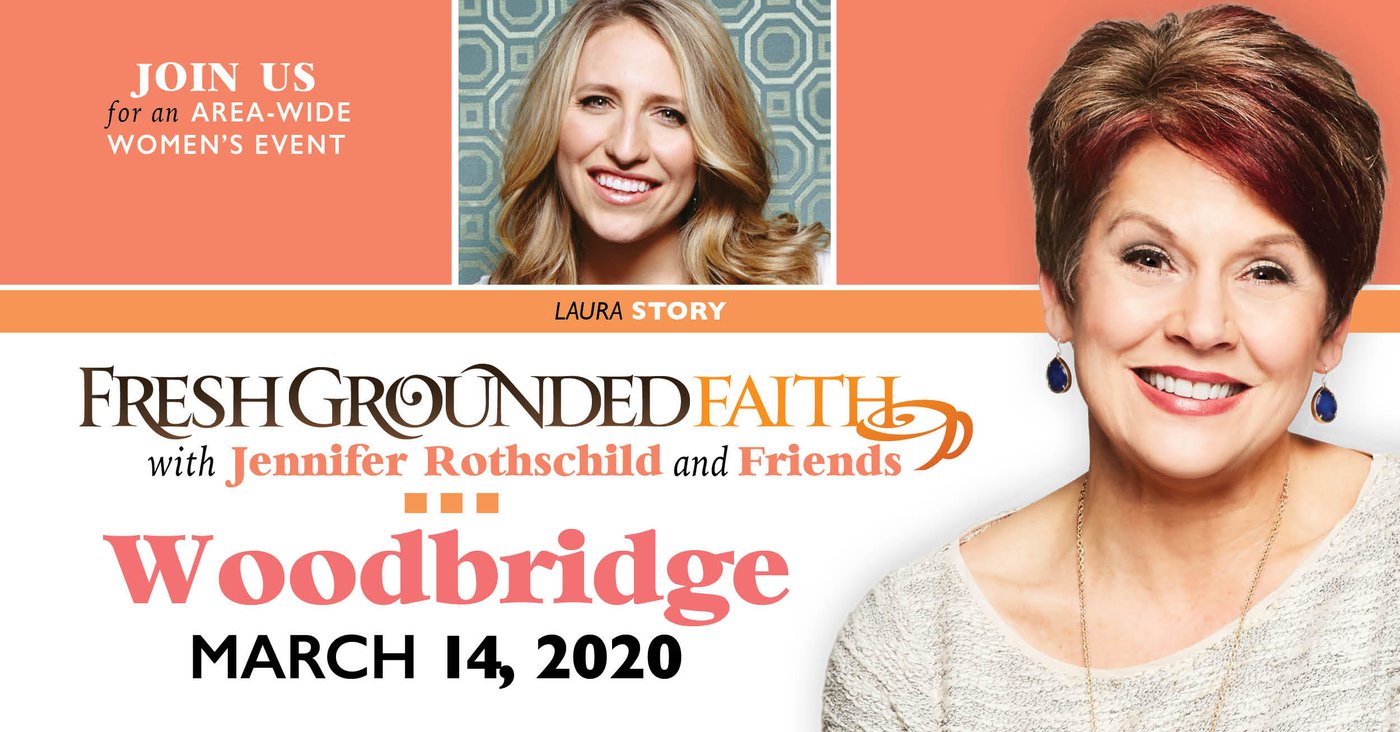 March 14, 2020 • 9AM - 3PM
If you're deep in the trenches of life and looking for biblical wisdom and hope-filled encouragement to freshen up your faith and ground you more deeply in God's love, then join us for Fresh Grounded Faith Women's Conference with Jennifer Rothschild and Laura Story, sponsored by NorthStar Women's Network.
Imagine meeting up with your friends or meeting new friends who are just like you. Imagine learning scripture and being able to make it real in your life. Imagine joining with hundreds of women reaching out and up to the God who loves you and singing your heart out or just sitting in quietness before Him. Imagine experiencing love, hope, and acceptance in a grace-filled zone. If you can imagine that all that is possible, then you can imagine what a Fresh Grounded Faith Conference feels like! You are welcome. You are wanted.
The conference will be held Saturday, March 14, 2020 from 9:00 AM - 3:00 PM at First Baptist Church of Woodbridge. Doors open at 8:00AM. Lunch provided
Location: First Baptist Church of Woodbridge, 13600 Minnieville Rd, Woodbridge, VA
Special Gateway rate: $43 now through February 14 (a savings of $15 per ticket.) Please email info@gatewaychurch.org to receive the discount code.