Connect4
Your Gateway to Gateway
PLEASE NOTE: THERE WILL NOT BE CONNECT4 CLASSES IN JULY OR AUGUST. CONNECT4 WILL RESUME IN SEPTEMBER.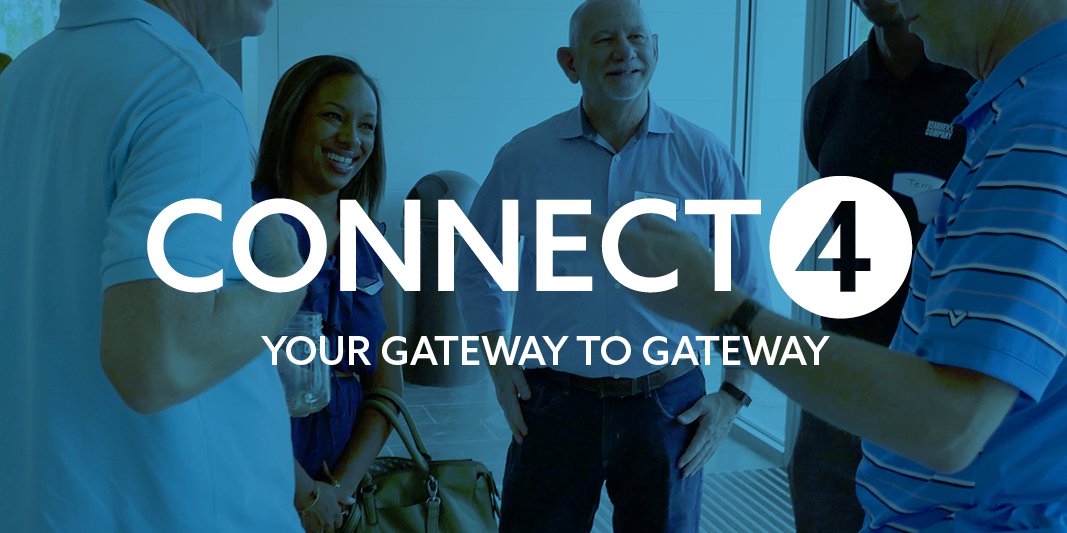 Gateway's Connect4 process guides you through learning all about Gateway, how you can get connected and begin engaging in authentic Christian community.
Connect4 is made up of four one-hour sessions to guide you to:
1) Connect with God
2) Explore Gateway
3) Discover your purposeful design and
4) Consider ways you can make a difference at Gateway
These four sessions take place at 9:00a.m. on Sunday mornings, the first 4 Sundays of every month (unless otherwise specified in registration). While we suggest completing them in order, you can also adapt the days to fit your schedule.
stepONE – CONNECTING TO GOD - First Sunday of every month
Explore how we were created to live in relationship with God and Gateway's core beliefs. Step One takes place on the first Sunday of every month at 9:00a.m.
stepTWO – WELCOME TO OUR HOUSE - Second Sunday of every month
Explore the ministry of Gateway and find out how to connect with our church. Discover the steps needed to become a member at Gateway delve into the membership covenant that encourages each of us to live UP towards God in worship, IN towards others in community and OUT towards the world in service. Step Two takes place on the second Sunday of every month at 9:00a.m.
stepTHREE – DISCOVER YOUR DESIGN - Third Sunday of every month
Dive into the details of your personality, discover your gifts, and see how your design reveals your purpose in life and your best fit in ministry. Step Three takes place on the third Sunday of every month at 9:00a.m.
stepFOUR – MAKE A DIFFERENCE - Fourth Sunday of every month
Learn how you can strengthen your character and gifting to fulfill your potential. Consider the ways to make a difference at Gateway: share your story, inspire your family, live and give generously and serving with us. Connect with volunteer team leaders. Step Four takes place on the fourth Sunday of every month at 9:00a.m.
Please note: There will not be connect4 classes in july or august. connect4 will resume in september.